Wireframes/Information Architecture
Introduction of the intelligent assistant
can save SAP support advisors 20 hours per year in customer engagements.
Proof of concept to be referenced in the future design of SAP Intelligent Assistant/Machine Learning applications.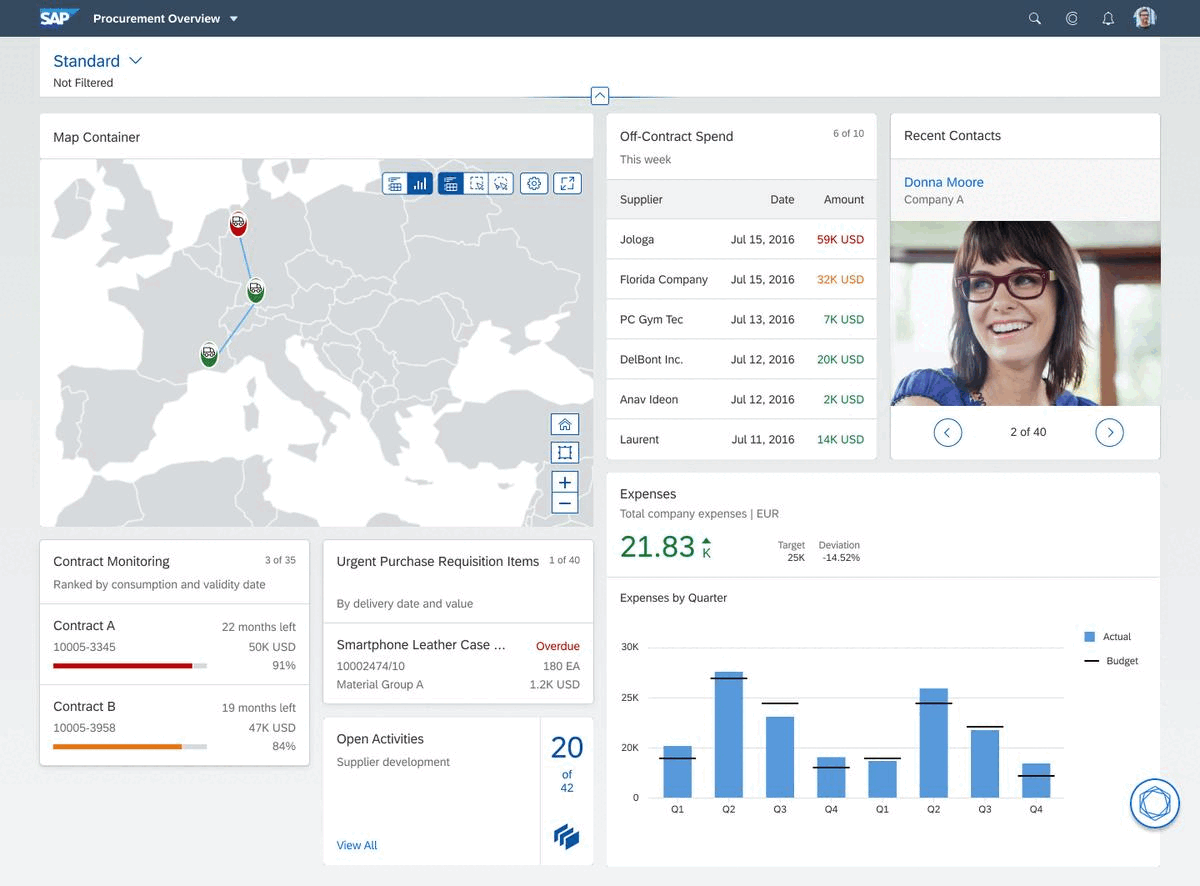 Many SAP support teams suffer from over complex and tedious workflows that limit productivity and time management. Due to these inefficient and outdated workflows many colleagues dedicate a large portion of their day to "busy work" by means of searching through large data sets, navigating in between multiple portals, file exploration, accessing customer data, permissions, scheduling and so on…
With that said, many support teams report that they are often tight on time when it comes to focusing on more productive tasks such as preparing for upcoming customer engagements and providing the utmost value to the team and customer.
As part of SAP Success Centers initiative to push for more automation and intelligence in customer facing roles. We the UX and Data team were given the assignment to create a concept design for an intelligent assistant to maximize the workflow of a dedicated SAP support colleague use case leveraging the existing automation and intelligence technologies within SAP Success Centers.
The team (3 UX Designers 1 Data Engineer)
1 Dedicated SAP Support Advisor use case (Leo)
At the beginning of the project extensive research into the best practices and functionality of intelligent assistants was undertaken. Each of us took the time to really understand the ins and outs of the experience that intelligent assistants provide to their users and what separates a good intelligent assistant from a bad one.
As a team we investigated popular, and more importantly successful intelligent assistants! Such as IBM Watson, Azure Bot, Google Assistant and many others to see what makes them tick, in terms of the outcomes they provide, user experience, user interface and personality.
Shown below are a few of the brainstorming and analysis sessions we did using Mural.
How to make a great Intelligent Assistant?

Following the rich knowledge, we had accumulated on intelligent assistants, clear patterns began to emerge on what really makes a great assistant.
Provide a great conversational experience:
An intelligent assistant should provide an exceptional conversational experience that is easy to follow using natural language.
​​​​​​​
Be reliable useful and precise:




An Intelligent assistant should explicitly execute the tasks it is designed for, nothing more nothing less.

​​​​​​​
Personality:

A good intelligent assistant should come across as competent and friendly not gimmicky or pretentious.
​​​​​​​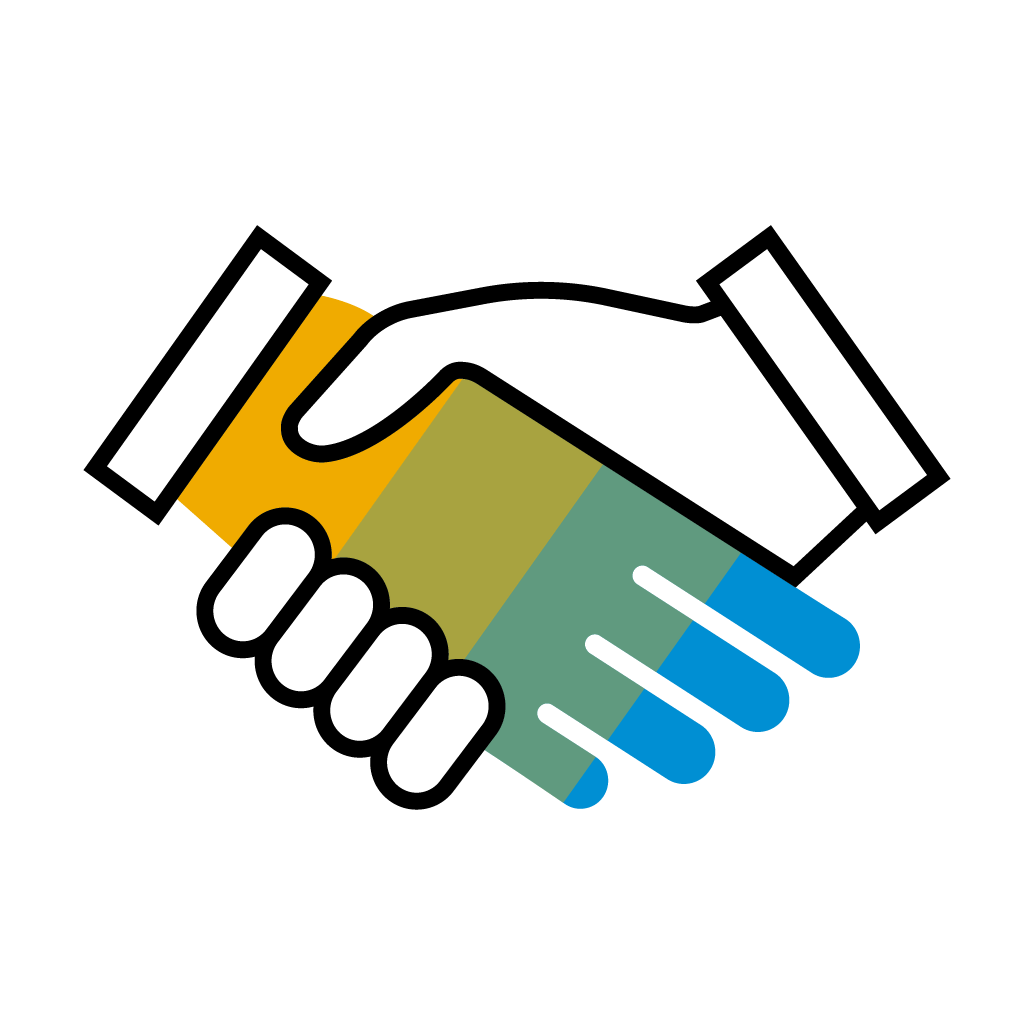 Build relationships: 

The ideal intelligent assistant has the user keep coming back for more and making practical use of the application. ​​​​​​​
Practical user interface:

The UI of an intelligent assistant should be clear, concise and provide flexible functionality.
Consistently grow:

As technology and data grows the capabilities of the ideal intelligent assistant would naturally grow in tandem. ​​​​​​​
With our dedicated SAP Support Advisor (Leo), we then proceeded to shadow the colleague as he shared his screen going through the scenario of an advisor preparing for an upcoming customer engagement following an incoming assignment.

Research Goals:

We wanted to understand the Support Advisor role and the challenges they face when carrying out usage analysis for customer engagement requests, including:
— 

Support Advisor workflow / Applications used in analysis 
— 

Time spent accessing information
—​​​​​​​ 

Potential benefits of IA
Following our shadowing session with Leo it was clear that his current workflow suffers from many of the same inefficiencies as mentioned earlier with regards to productivity and time management. We then extrapolated our findings from our session with Leo into a persona, highlighting the goals, pain points and needs of a typical SAP Support Advisor.
Current Workflow:
As we can see in the below workflow Leo has to navigate in between multiple tools manually by means of extensive searching, filtering and redirects in order to gauge the customer information he needs to proceed.
As evident from our shadowing session this workflow due to its high manual effort is…
— 

Requires much human intervention
New and improved Workflow:

Following the intervention of a welcomed intelligent assistant we were able to ideate upon a new and improved flow for which to base our new concept design off.
This new workflow bypasses most if not all the strenuous manual effort required of the Support Advisor, leading to a highly more efficient means of information gathering and navigation. The introduction of an intelligent assistant can…
✓ 

Provide direct links to specified information.
✓ 

Provide quick and timely responses and feedback.
✓ ​​​​​​​

Instantaneously search, filter and condense information.
We based the functionality and capabilities of our concept design on the current SAP Success Centers automation and intelligence technologies in order to provide a more realistic interpretation and buy in from business and development. Such capabilities include…
— ​​​​​​​

Natural language processing.
— ​​​​​​​

Multiple conversational AI bots connected to one chat.
— ​​​​​​​

Provide deep links to tools containing requested information.
— ​​​​​​​

Memory functionality.
— ​​​​​​​

Language detection and Translation.
— ​​​​​​​

Ability to trigger RPA processes.
— ​​​​​​​

Feedback functionality.
For our concept design we then proceeded to create a mockup based on our newly identified workflow for how the intelligent assistant will impact our specified use case scenario.
Following much of the insight gained into understanding how to design highly functional intelligent assistants we were able to design a mockup that fulfills the goals and efficiencies mapped out by the new workflow.
Shown below are a few screenshots of our high fidelity mock-up.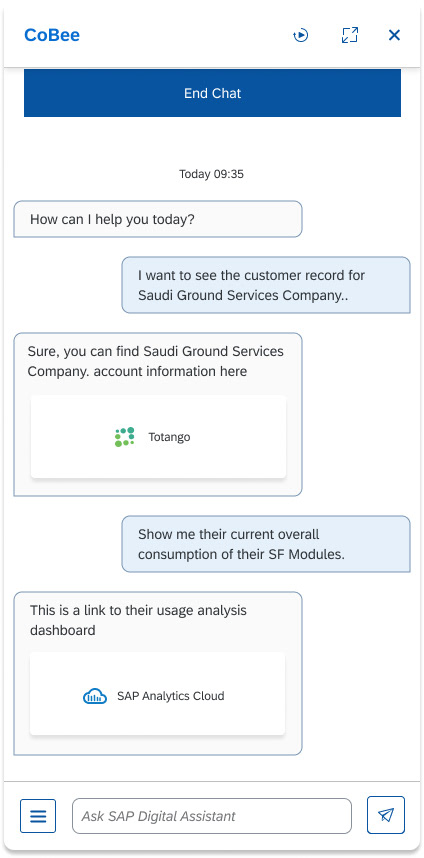 SAP Fiori Guidelines:

Our mock-up follows the implicit guidelines as outlined by SAP Fiori for designing intelligent assistant/chatbot applications.
Following further review and validation with Leo our dedicated Support Advisor we calculated that the introduction of our intelligent assistant into the workflow can save up to
280 hours
across Leo's team of support advisors.
Which on an individual basis saves the advisor 20 mins per customer engagement for which there are 60 in one full year, which in turn is 20 hours across the whole year.
Taking the time efficiencies into account along with new user experience provided by intelligent assistant, we can see several overall benefits…
Encourage standardized process across the team.
Improve consistency and quality of customer engagements. 

​​​​​​​
Allow colleagues to be more flexible with their time .

​​​​​​​
Better job satisfaction.

​​​​​​​
Consistent improvement of the IA engine over time

​​​​​​​
Expansion of application to other teams within SAP

​​​​​​​
Precision and accuracy of real time customer data

​​​​​​​
By introducing an intelligent assistant to the workflow of SAP support advisors it is evident that time and complexities can be made far more efficient. Albeit, the functionality and capabilities of our concept design is limited to the basic technologies available it has proven to be very effective at what it needs to do, that is invigorating a rather complex and tedious workflow in order to better serve SAP support colleagues and moreover the customer.